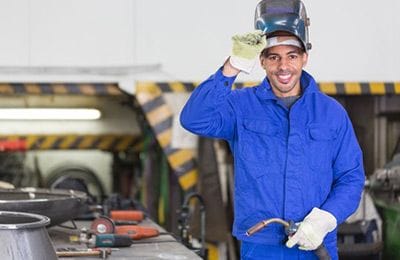 Does your business require specific eyewear? Talk to Omni about protective, ergonomic eyewear that is appropriate for the workplace.
Prescription Safety Glasses
One of the key elements at Omni is that we undertake a series of coordinated steps to adequately assess your vision; eye focus, eye coordination and most of all thoroughly investigate for the risk of eye disease.
From the wearing of appropriate forms of safety eyewear, eye protection products, workplace evaluation instructions, ergonomic design principles, lighting and contrast management, Australian set standards and occupational dispensing we would be happy to discuss these areas with you to allow for the best possible visual outcome in your place of work. Also, our eye specialists would prescribe safety glasses according to your needs and workplace.
A little hint out there for computer users is to ensure that your eyes are level with the top of your computer screen, so that you are looking slightly downward towards the centre of your screen. So maybe adjust your monitor and or your chair to allow for this.
Our eye doctors are highly trained to ensure patients are not subjected to a simplistic eyesight test but rather a comprehensive and diverse ophthalmic examination.
Allow us to demonstrate an eyecare experience in a discreet, relaxed environment with our prime directive to give you peace of mind. Our centre has been specifically and carefully designed by way of multiple consulting rooms interconnected with the latest computerized technology.
Information from the reception area to the preliminary testing rooms, to the consulting rooms and procedure rooms are relayed instantaneously to allow for a seamless transfer of care.
Checking vision is only a small fraction of a complete eye examination. Looking for, diagnosing and effectively treating eye conditions are imperative for the benefit of maintaining good healthy eyes.
We use digital instruments for taking precise custom measurements such as lens tilt, frame wrap and position of wear distance because we know that not all patients are the same when it comes to their fitting and facial features.
Omni is Latin for "all or every". Bringing eye surgery, eye care and fashion eyewear together under the one roof in a way that matches the occupational requirements tailored for the individual is the Omni way. For us, prescribe the right safety glasses to protect our clients' eyes is paramount. Book with our friendly team today to get your personalised glasses.